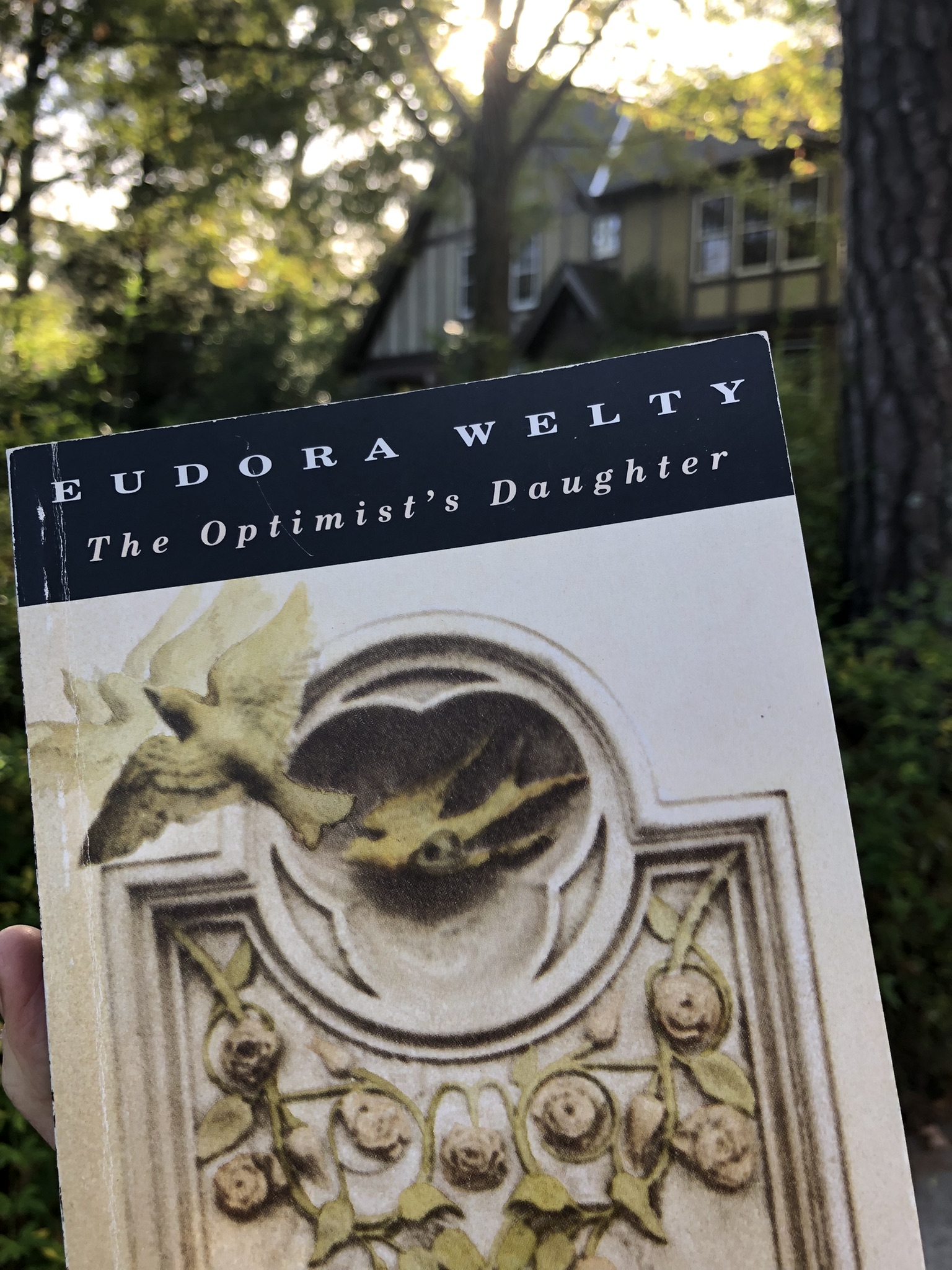 VIRTUAL ON ZOOM | 12-1 P.M. CENTRAL TIME
Starting Monday, January 23, we will be reading and discussing Eudora Welty's novel, The Optimist's Daughter, over eight weeks excluding Presidents Day on February 20. We have selected this work to open the 2023 Welty at Home season in honor of the 50th anniversary of Welty receiving the Pulitzer Prize for this novel. Originally published in the New Yorker in 1969, Welty revised the story and published it in book form in 1972. During the first six weeks of this series, we will discuss the novel, and during the last two weeks, we will discuss the New Yorker version, exploring its transformation into a novel, and noting key differences between the two works. Throughout the series, the Eudora Welty House & Garden will highlight artifacts and plants from Welty's life relating to the story.
Eudora Welty's friend and biographer Dr. Suzanne Marrs, professor emerita of Millsaps College, will lead these discussions using the Library of America Eudora Welty: Complete Novels edition; however, any edition will be fine.
To receive emails and Zoom links, sign up for the Welty at Home newsletter here: https://lp.constantcontactpages.com/su/ry86X06/WeltyatHome. If you received emails for previous Welty at Home book clubs, you are already registered for this free event.
***
Reading Schedule (page numbers based on the Library of America Eudora Welty: Complete Novels edition):
Week 1 – January 23, Background + Part One (883-910)
Week 2 – January 30, Part Two (911-945)
Week 3 – February 6, Part Three (946-978)
Week 4 – February 13, Part Four (978-992)
Week 5 – February 20, OFF FOR PRESIDENTS DAY
Week 6 – February 27, Discussion of the novel as a whole
Week 7 – March 6, New Yorker version, Sections One & Two
Week 8 – March 13, New Yorker version, Sections Three & Four