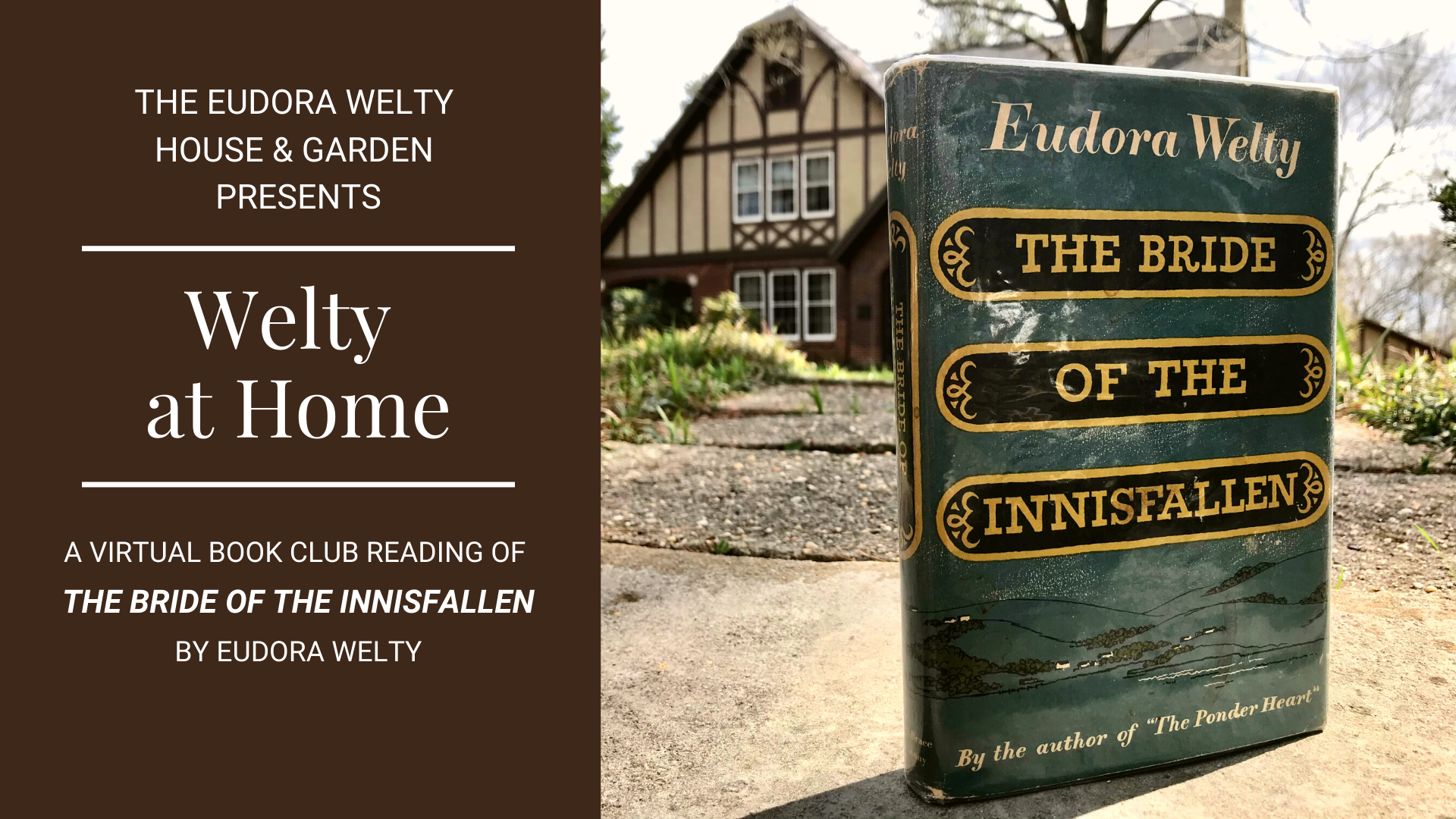 If you received emails for previous Welty at Home book clubs, you are already registered for this free event. Otherwise, please email info@eudoraweltyhouse.com to receive the link to the Zoom meetings.
***
Starting Monday March 29, we'll be reading and discussing Eudora Welty's collection of short stories The Bride of the Innisfallen, first published in 1955. We are grateful to Dr. Suzanne Marrs who will again be leading these discussions.
Both the Library of America volume Stories, Essays, & Memoir and The Collected Stories of Eudora Welty contain this collection. You can order either book from the Welty House gift shop.
Below is our reading schedule. All meetings are at 12 p.m. CST.
Follow along on Facebook and Instagram, and post your own thoughts using #WeltyatHome.

Week 9 - May 24 - "Kin" Part 2 ("Uncle Felix's side..." to End)
OFF - May 31 - Memorial Day
Week 10 - June 7 - "Going to Naples" (Beginning to "Scarcely an eyelid flickered from above.")
Week 11 - June 14 - "Going to Naples" ("Upstairs in the public room..." to End) & Discussion of collection as a whole