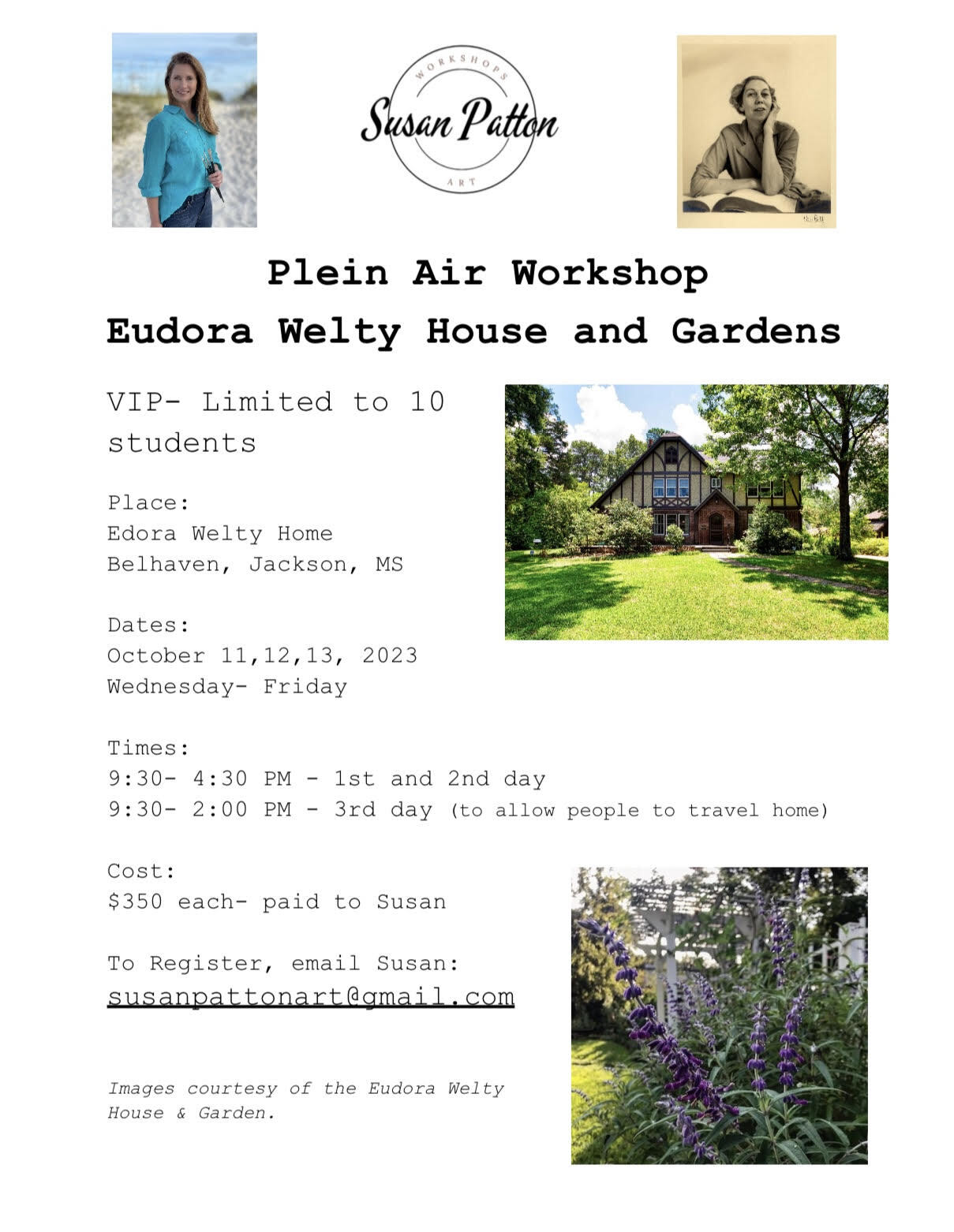 OCTOBER 11, 12 & 13, 2023
Wednesday-Friday
$350
Study the art of oil painting en plein air with artist Susan Patton at a three-day "VIP-style" workshop on the grounds of the Eudora Welty House & Garden. Patton is an award-winning artist who leads workshops on a variety of subjects including design, brushwork, Plein air, and portrait painting. She is a founding member of Mississippi Plein Air Painters, where she assists with organizing local and statewide paint-outs, one of which was featured on the national HGTV show, "Home Town."
Patton's art has been accepted into the Oil Painters of America Eastern Regional Show, as well as the Oil Painters of America Salon, the Allied Artists of America Annual Exhibition, the Boldbrush art contest, and the American Impressionist Society National Juried Small Works Show as well as the prestigious American Impressionist Society's National Juried Exhibition. She is a member of the Portrait Society of America, Oil Painters of America, American Women Artists, Allied Artists of America, and American Impressionist Society. She is a regular contributor to the Oil Painters of America blog.