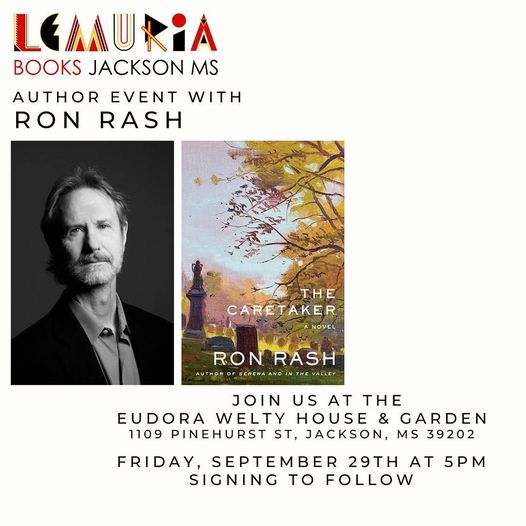 Please join us on the Welty lawn Friday, September 29, at 5 p.m. for an evening with Ron Rash, hosted by our friends at Lemuria.
He will be discussing his newest novel, THE CARETAKER, with a signing to follow.
Told against the backdrop of the Korean War as a small Appalachian town sends its sons to battle, THE CARETAKER by award-winning author Ron Rash ("One of the great American authors at work today" — THE NEW YORK TIMES) is a breathtaking love story and a searing examination of the acts we seek to justify in the name of duty, family, honor, and love.